Serving the Muscle Shoals Area
50% Off First Service or FREE Liquid Aeration
Having a beautiful curb appeal and a healthy, green back yard is one of life's greatest pleasures. But in order to achieve a healthy lawn, grass and plants need water. The problem with this is that water and vegetation attract pests and rodents. Pests love to make a home among shrubs, mulch, and other vegetation; and in many cases, the animals will then try to find a way inside your home. At Grass Life, our team can help you achieve a beautiful lawn and put measures in place to prevent pest infestations in your home and around the foundation of the house. Contact our team today for superior lawn care and perimeter pest control services.
What Are Common Alabama Perimeter Pests?
Flies
Termites
Crickets
Spiders
Pill Bugs
Stink Bugs
Ants
Perimeter Pest Control in Muscle Shoals
Bugs, pests, and rodents love to nestle into the foundation of your home. While mulch, shrubs, and other plants add to your curb appeal, they also attract those creepy-crawlies and make it easier for them to take up residence in and around your house. While the inside and perimeter of your home offer food, water, and protection for pests, we know you'd rather they reside somewhere else entirely.
If you're finding little critters in and around your home, your best line of defense is the perimeter pest control services we offer here at Grass Life. Our services prevent bugs from entering your home by using high-quality products that act as a barrier. We will assess the vegetation growing around the perimeter of your home in order to create a custom strategy to effectively remove and prevent pests. Our expert team is professionally trained and well-equipped to safely apply the pesticides and insecticides, so you can rest assured the job will get done correctly.
As lawn care service specialists, we can also create a plan that involves early planting, preparing the garden beds in a way that reduces the risk of pest infestations, and removing plant debris that can create a home for pests. This preventative maintenance can go a long way in preventing pests and can help create a more aesthetically pleasing lawn and garden.
Identifying & Signs of an Infestation For Common Alabama Pests: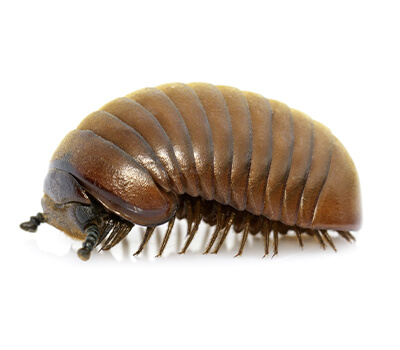 Pill bugs are small, about ¼ inch, a dark brown or black color, and have seven pairs of legs and two antennae. Also referred to as "rollie pollies," they can roll themselves into small balls. These pests commonly enter homes through entryways like sliding glass doors, and if you see any inside the home, there is most likely an infestation outdoors. They feed on dead plant material, like fallen trees, but can also damage young plants.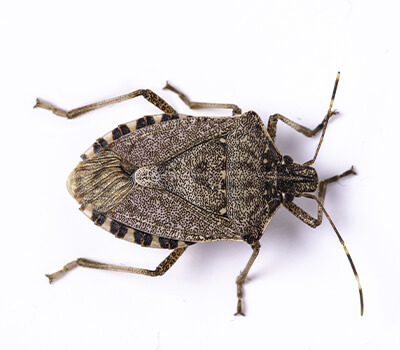 Stink bugs have a speckled grayish-brown exterior that is shaped like a shield, they have six legs, and are about ¾ inches long. Homeowners may experience infestations when temperatures drop and the bugs are looking for a home to spend the winter. They can enter homes through windows, doors, and even electrical outlets or ceiling fan fixtures.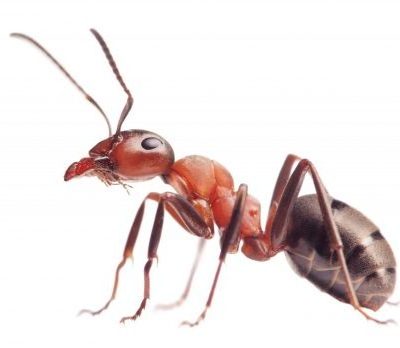 While ants are relatively tiny creatures, this infestation is usually much easier to spot. An ant infestation can reveal itself in two ways: One, if you see lots of ant hills or large ant beds in your yard, and two, if the ants are trailing or swarming areas of your home—such as windowsills, near doorways, or even in cabinets or pantries. This indoor issue usually indicates a large nest in your yard which needs to be treated at the source. Otherwise, they'll keep finding new ways into your home in search of food and moisture.
With the right pest control treatments, you can rest assured that your home will be pest-free as quickly as possible. We'll start with a thorough inspection of your home and landscaping to determine the best course of action.
The Grass Life team proudly serves the residents in Muscle Shoals, Alabama, and the surrounding communities. Contact one of our friendly customer service representatives now to learn more about our perimeter pest control services and to ask any questions about your specific concerns. We'll work with you to find a solution that fits your unique lawn care needs.
Our Properties Have Won Over 50 Beautification Awards
We Pride Ourselves In Our Excellent Customer Service
Customer Satisfaction Guaranteed
If you're ready to get started and take your lawn care to the next level, contact our team today. We look forward to speaking with you and creating a plan to fit your specific needs.
Sign Up For Our Free Newsletter
Get tips and information sent directly to your inbox!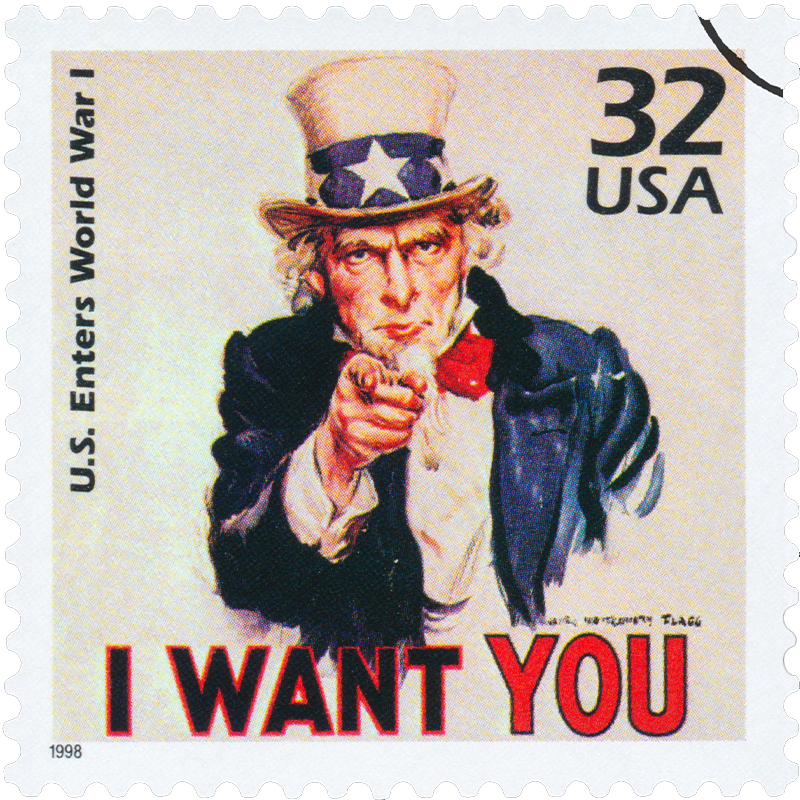 We want YOU, yes YOU, to refer us to a friend!
Let us know who you're referring and each of you will recieve a $30 credit towards your bill.
565 Gargis Ln Tuscumbia, AL 35674
Our company is dedicated to providing the very best quality products and service. Happy customers is our number one goal! We strive to be the best in the industry and innovate our products.

On behalf of Top Rated Local®, we are thrilled to inform you that your company has made the 2022 list of Top Rated Local® businesses in Alabama!